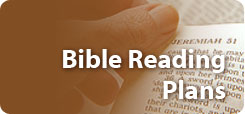 Into Thy Word
Family of Websites
Blogs
Into Thy Word Ministries teaches people how to study the Bible in a simple, clear, and concise way, discipling pastors and missionaries, providing seminars, speaking,church consulting,

discipleship tools and resources for Christian growth.

We are here to help you know and better use the Bible!

Welcome to 'Into Thy Word Ministries

.'

Our Purpose is to point to the Supremacy and Centrality of Christ, and with your partnership we can expand God's Kingdom by becoming and developing wholeheartedly, fully-engaged followers of Jesus Christ. If you want to help support us in these endeavors and our pastoral training overseas, then please let us know. Please remember us in prayer!

Monthly Bible Study Article

Part I: Do you know what Spiritual Warfare is all about?

Some Christians spend all their energies on this subject while others do not even know that they are to be on guard against Satan and his demons. They do not know that they need to be ready for attacks and be able to protect themselves against the veracity of "Spiritual Warfare." Others blame the devil and his entourage for all their ills, accepting no responsibility for their own life and actions.

Have you ever been hammered by Satan and/or temptations?

If so, how did you handle them?

God Peruses to Protect Us!

Keep this comfort in mind. As Satan is eagerly seeking after us, pursuing us, harassing us, partially causing us to...

Applying the Word of God, the Bible

into

our lives!

Session 42: The Song of Solomon

More here: Overview-of-the-Bible

The simple solution to know the Bible better, is to take some time each day and read the Bible. See our "Bible Reading Plans for helps on this.

Bottom of page - printable pdf & Word docs!

We have a wondrous new tool to help you in your Bible reading efforts!

A Bible reading checklist in "Excel" that keeps track of your progress with all kinds of cool graphs and tracking features along with stats on words, verses, encouraging facts, etc. This is also a fund-raising opportunity for us that we think could be a successful addition to your church or ministry spiritual arsenal.

We are a ministry making a difference for the Kingdom of God, and...

A great way to raise funds for our ministry and you can make money too!

It is a community of committed believers serving the Lord in a center for research and practicum.

ITW Radio Opportunity We as a ministry have a wonderful opportunity before us and we need your partnership!

Growing in Christ is the key to growing a faith, a family and a Fellowship!

Session II of Love and Relationships!

If truth is one, that is if truth has unity, then Christian education means understanding, and being excited by, the associations between the disciplines and showing how these associations are rooted in the Creator's existence. I do not know if you know what you are hearing or not. It is a flaming fire. It is gorgeous if you understand what we have in the teaching and revelation of God. If we are going to have really a Christian education, it means understanding truth is not a series of isolated subjects but there are associations, and the associations are rooted in nothing less than the existence of the Creator Himself.

Are you so caught up in the events and planning of Christmas that you have forgotten the "Christ" and the "mass," which means we are to worship and venerate Him? Most of us do forget, perhaps not intentionally, because of all our busyness and neglect. We look with anticipation to the gifts, music, decorations, food, family gatherings and such, and for some, this means Christ is the One who is left out as He stands and knocks. As an ironic iconoclast, we feast and honor Christ while He is left outside in the cold (Rev. 3:20). Maybe you...

Conflict and discipline may conjure up medieval inquisitions, emotional trauma from being overly disciplined as children, or libelous defamation of other's character. Personal accountability has gone under the strata of the Jurassic period, that it now takes a pastoral Archeologist to dig it up again. Personal confrontation and the sharing of ethics have become a repulsive by-word in our society and not the virtue, as it should be.
We are here to help equip and encourage you to grow deeper in your walk with Christ and impact others around you!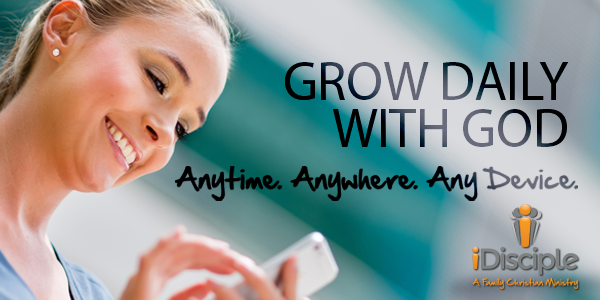 We have a wondrous new tool to help you in your Bible reading efforts!
See our U-Tube on how it works!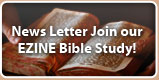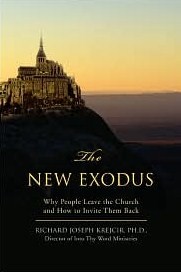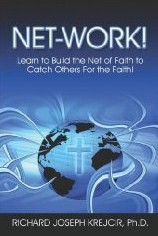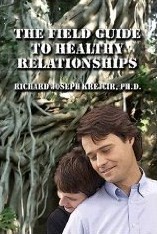 How to Study the Bible!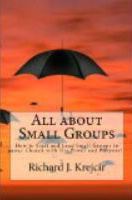 It is our VISION and call, and commitment to point the church back onto the path of making disciples. It is our passion and directive to lead Christians away from our false perceptions and into His way.
Subscribe to Into Thy Word 'Ezine'